Till End of June 2019, CIC has sucessfully completed half annual target in the first half of 2019(Shorted as "double half"). At 16:00 on July 5, 2019, a "double half" tribute, July 1 commendation and mobilization meeting for the second half of the year was held in the conference room. On the meeting, each unit reported the works of first half of 2019, and the outstanding workers and teams was awarded. Finally leaders of CIC summarize the company's work in the first half of the year, and put forward requirements for the second half of the year.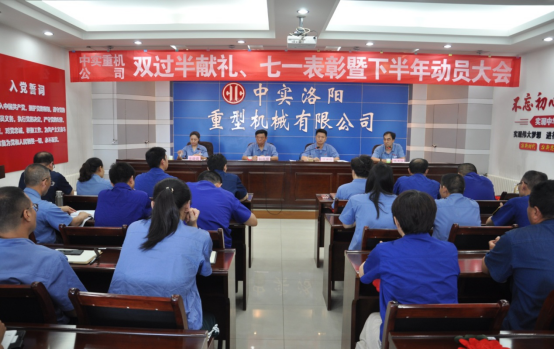 July 1 Commendation and Mobilization meeting
The subsidiary achieved semi-annual taget report success to company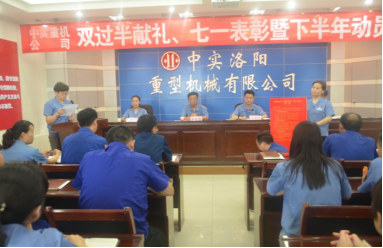 Plastic Engineering Company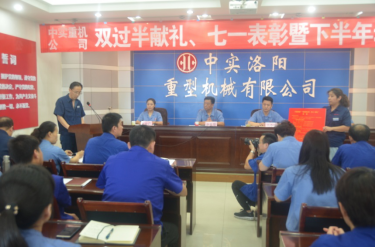 Mining Processing Equipment Plant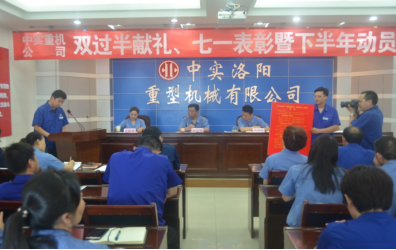 Mining Machinery Plant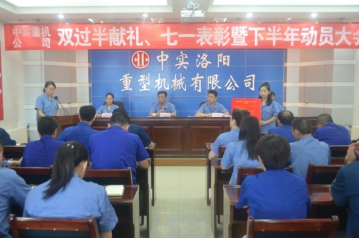 Heavy Machinery Plant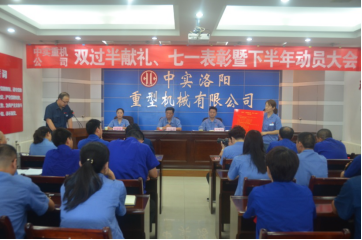 Special Steel Plant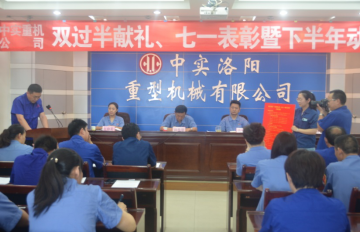 Hydraulic Equipment Plant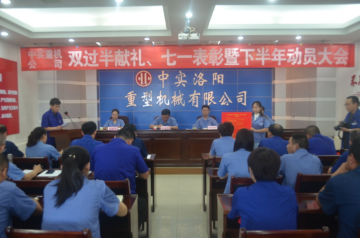 Automatic Control Plant
Awarding to the Team Achieved Semi-annual Target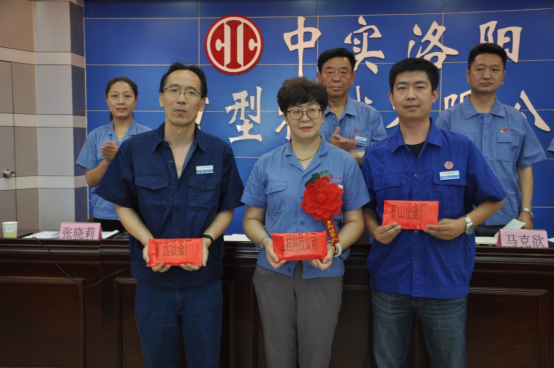 Plastic Engineering Company、Mining Processing Equipment Plant、Mining Machinery Plant
The meeting was held by Yang zhiyuan, deputy general manager and party committee member, Mr Yang analyzed the development situation of the company under the current situation, and put forward the policy "find the gap, catch the implementation" to ensure the completion of the whole year order task.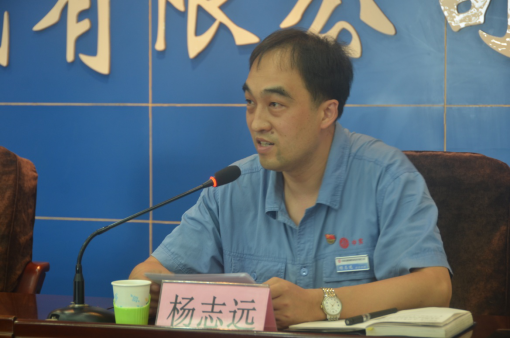 Zhang xiaoli, member of the party committee and chief accountant of the company, read out the decision on commending advanced party branches and outstanding party members.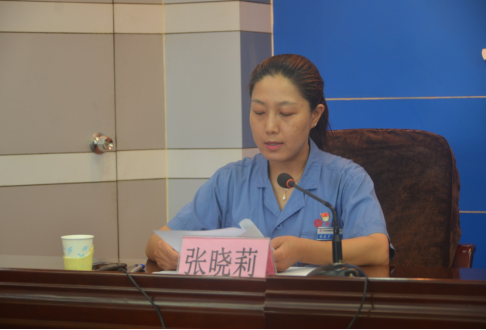 Ma Keyu, secretary of the party committee and general manager of the company, summarize the work of company and party committee over the past half year, and deployed eight key tasks in the second half of the year.
1. Do a good job in ordering, and ensure to complete the annual ordering task;
2. Continue to take effective measures to collect payment;
3. Focus on production organization of key projects and improve product quality;
4.Strengthen the awareness of production safety and environmental protection, check and implement the work;
5. Focus on old product transformation and new product research and development;
6. Deal with the backlog;
7. Continue to carry out "five major activities" to consolidate the management foundation;
8. Do risk prevention control to ensure the safety of funds.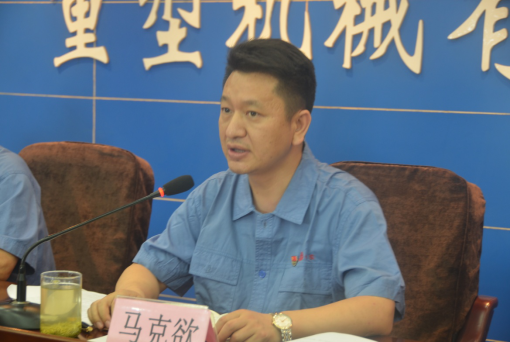 The chairman of CIC Zhao chuanpeng made final speech.